Consolidation replaces the natural cementing materials that have been lost or damaged by weathering, improving cohesive properties. It is intended to retard the effects of aging phenomena, increasing the service life of historic materials.
Consolidation must be accomplished in depth to avoid the creation of a hardened "skin" that is likely to detach in a few years. The condition of each stone will determine whether consolidation treatment should be done; and its sequential relationship to other treatments to be undertaken. The product used is a catalyzed ethyl silicate formulation.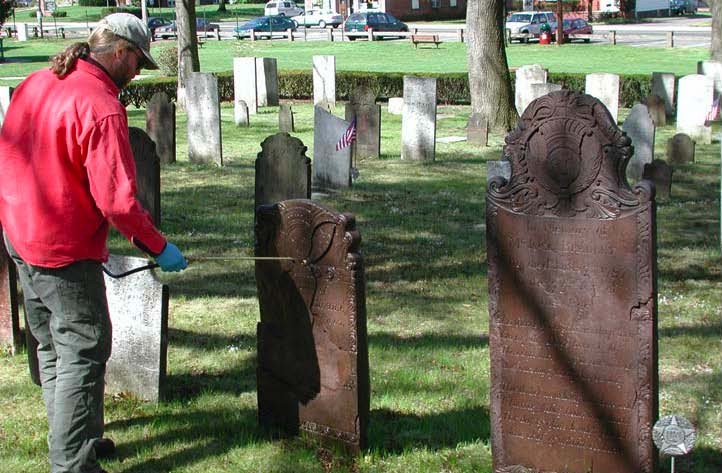 Prior to a silicate consolidation, all marble surfaces are given a hydroxylating conversion treatment. Often this first treatment is a sufficient consolidant.