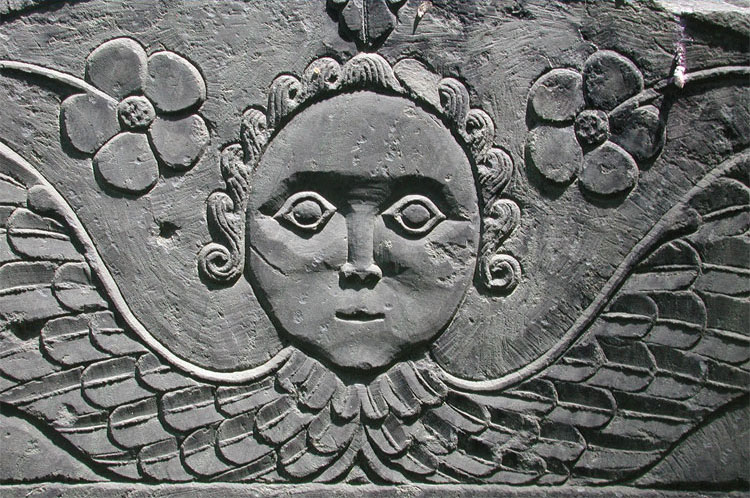 Monument Conservation Collaborative is an internationally known firm with over 20 years experience specializing in all aspects of historic graveyard conservation including:
Condition assessments
Technical recommendations for stone conservation
Execution of treatments
Documentation of treatments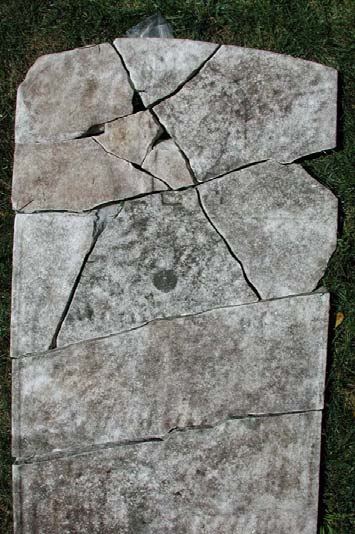 We believe that our early experience restoring museum quality antiques gives MCC a very unique combination of skills to help retain the distinctive quality of historic markers.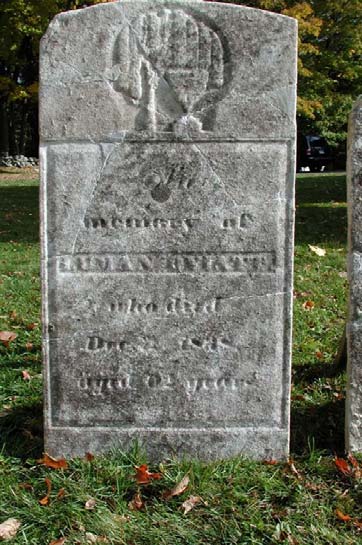 The goal of the conservator is the preservation of both the physical substance and the historic/artistic meaning of each monument.
Because of the proximity of the visitor to the artifact, and the rather high level of scrutiny given to the inscriptions and decoration, cemetery conservation practices demand closer tolerances of color and texture than are typical in building preservation.
All conservation work performed will be in compliance with the requirements of the the AIC Code of Ethics and Standards of Practice and will comply with the Secretary of the Interior's Standards for the Treatment of Historic Properties.In almost all cases, conservation treatments are done at the site.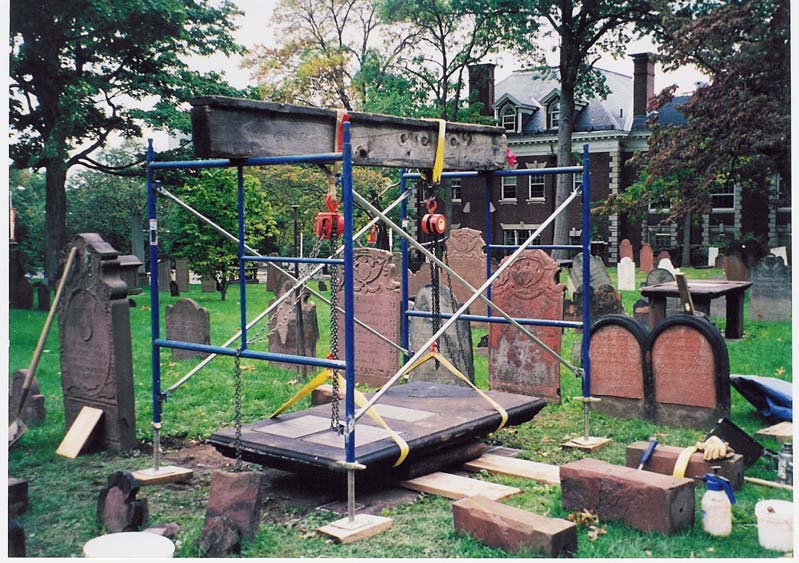 MCC has had an outstanding record of successful restorations for years. We are hired by many towns and organizations on an annual basis for restoration maintenance.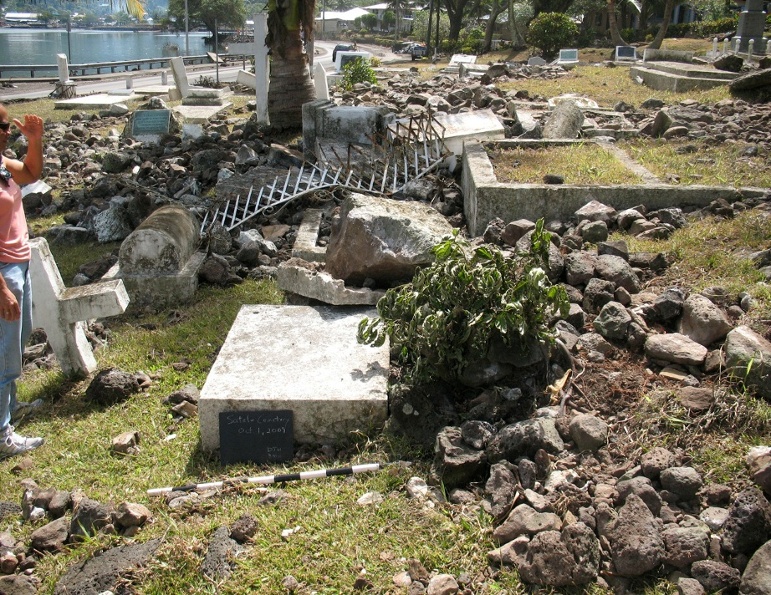 One of our more recent interesting and challenging jobs was 7500 miles away.The Satala Cemetery in Pago Pago, American Samoa was hit by a tsunami on September 29, 2009, leaving the cemetery in ruin. Apart from severe damage, all the markers in the tsunami's path were displaced. This cemetery is listed on the National Register of Historic Places.
MCC had previous experience working in AS and had first hand knowledge of working on this very remote island. The first challenge was getting all the necessary materials and supplies to the South Pacific. We completed the restoration in about 4 weeks.
For an abstract of the completion report with more images click on Satala.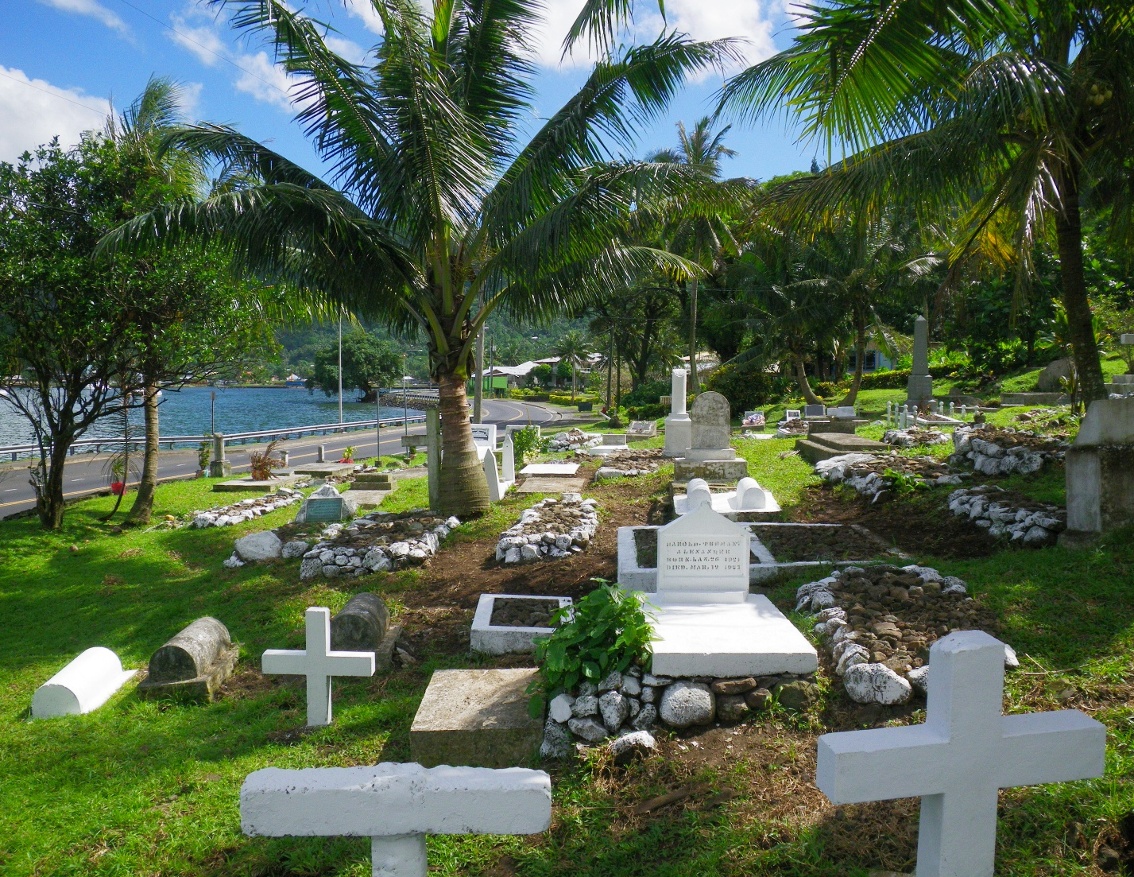 While most of our work is in historic cemeteries, some of the restoration required can be quite varied. "The Strange Procession That Never Moves" as it is known locally in Mayfield, KY, was damaged by a large fallen tree.In the late 19th century Henry G. Wooldridge commemorated his family, pets and himself with 18 life sized figures grouped around his tomb. Fourteen of these figures were severely damaged including Wooldridge mounted on a life sized horse. Listed on the National Register of Historic Places, the figures are a prime example of local folk art.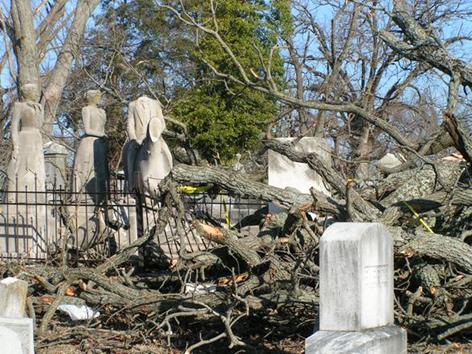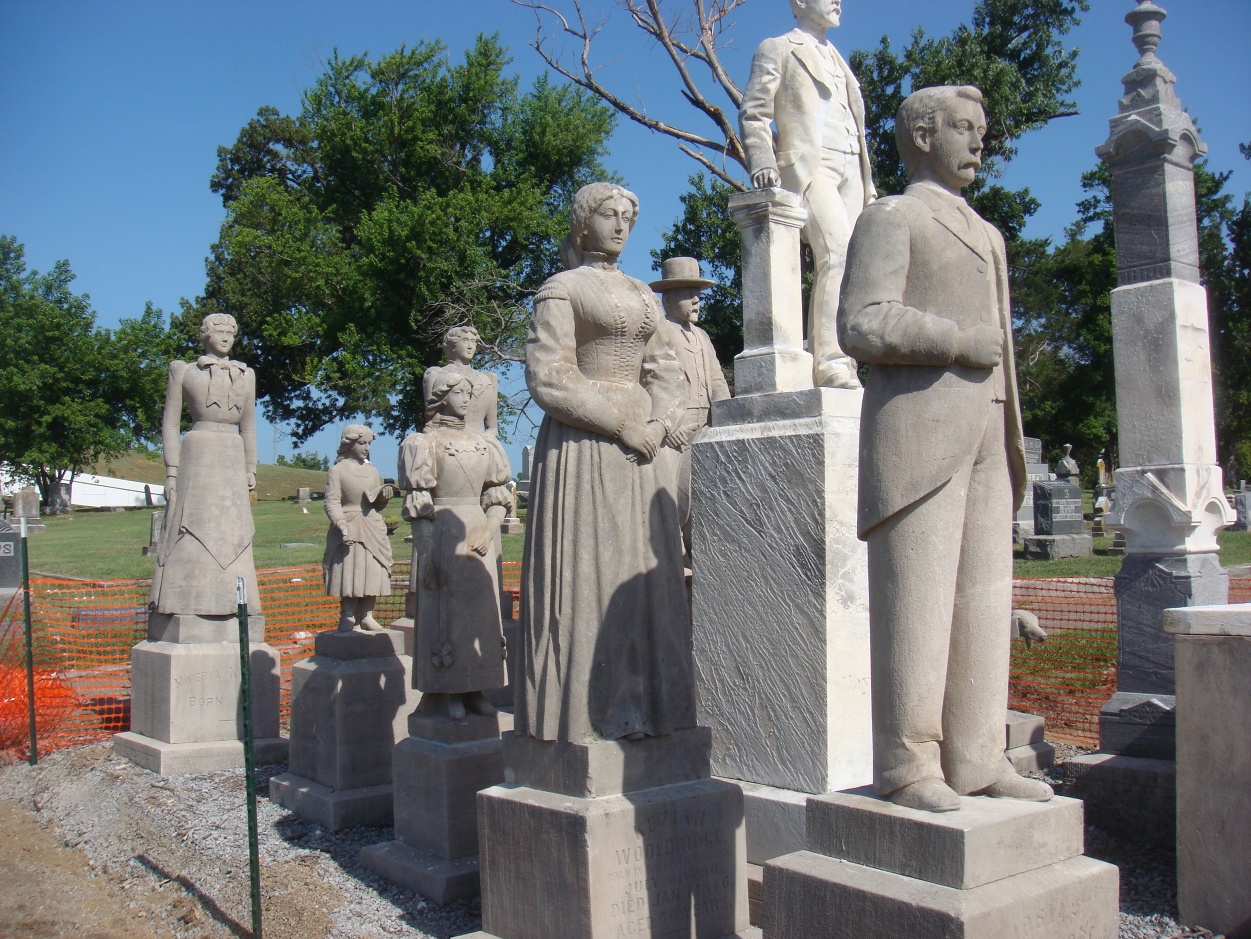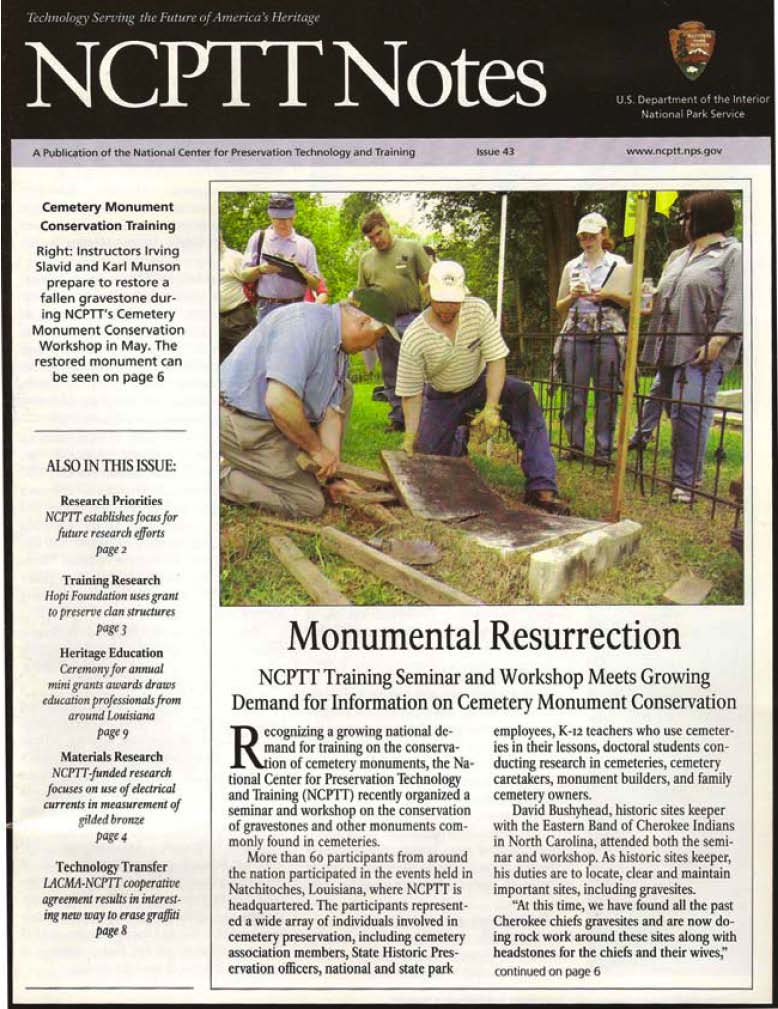 In 2002, MCC designed an innovative 3 day program of cemetery conservation seminars and hands-on workshops for the National Center for Preservation Technology and Training (National Park Service).
We have continued to serve as instructors in these courses, which have been held every year at various historic cemeteries throughout the United States.
This program is recognized as the most informative and instructive course available for professionals and interested laypersons.
---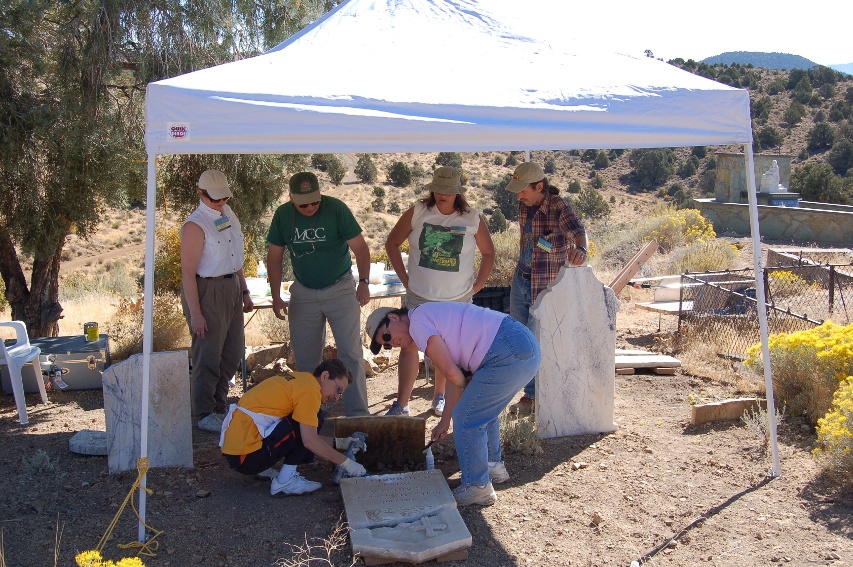 ---
Then & Now – Some of Our Older Restorations
Restorations Which Last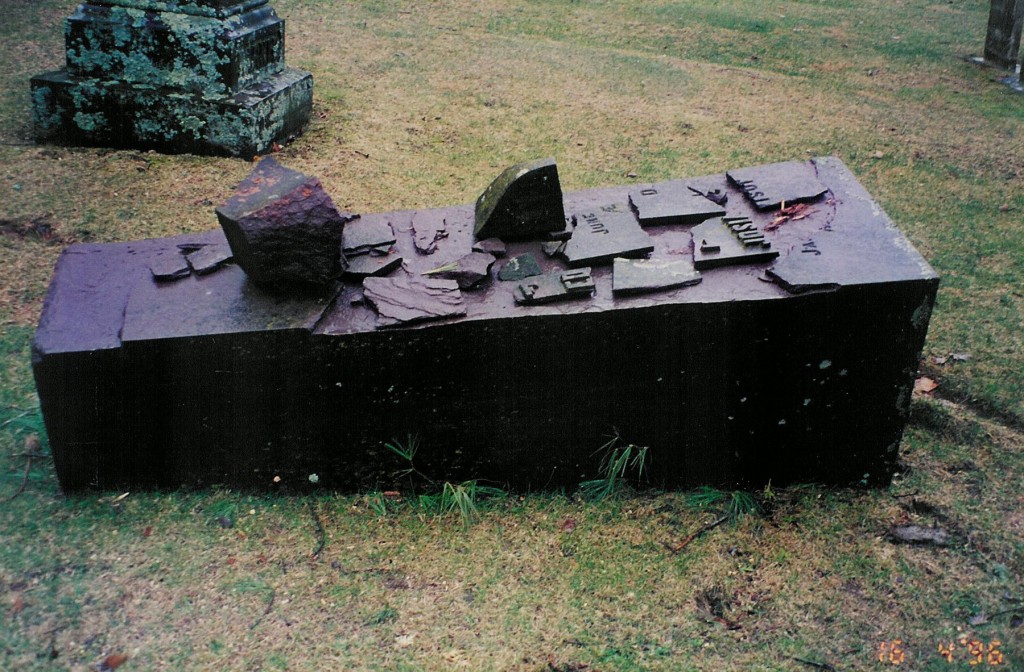 1996 Sandstone Obelisk, Town Hill Cemetery, Lakeville, CT Obelisk fallen and delaminated.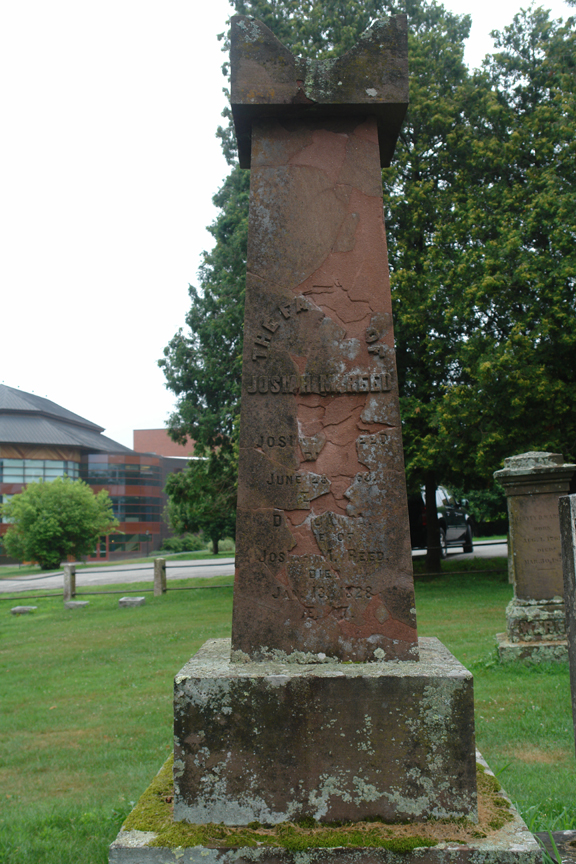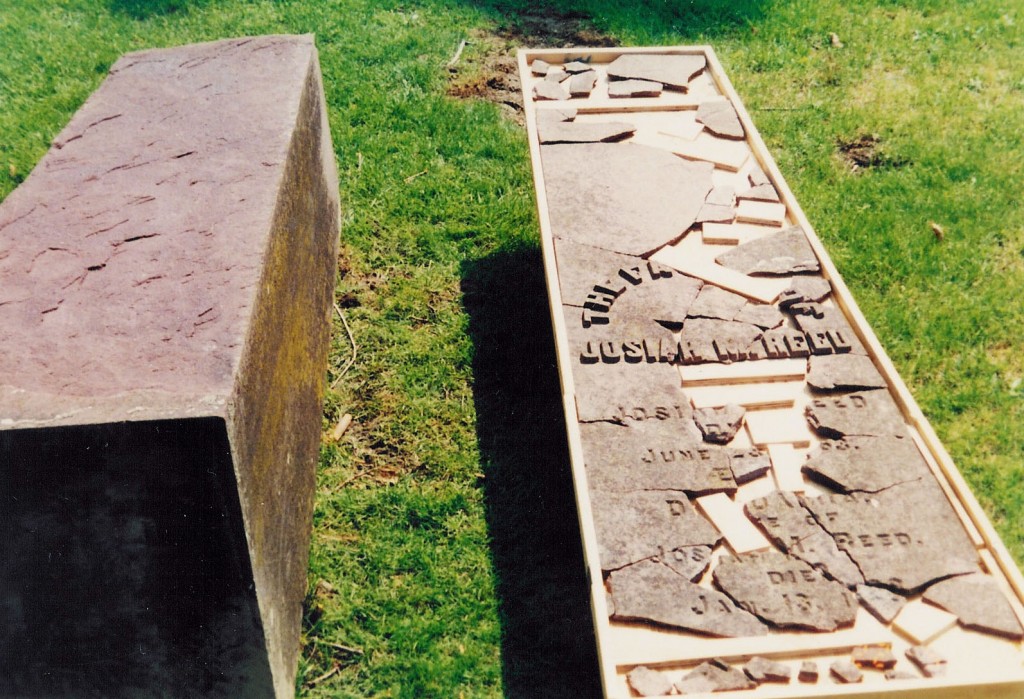 1996 Sandstone Obelisk, Fitting the pieces together. Numerous missing fragments.
---
Mahaiwe Cemetery, Great Barrington MA
---
Center Cemetery, Goshen, CT
---
Center Cemetery, Wallingford, CT
---
Hageman Shean Cemetery,Goshen, CT
---
Mahaiwe Cemetery, Great Barrington MA